NICKNAME
Mi
AGE
16
BIRTHDAY
October 9th
HOMETOWN
Manhattan, New York
ETHNICITY
Japanese American
NATIONALITY
Dual Citizenship (American & Japanese)
SEXUAL ORIENTATION
Straight
RELATIONSHIP STATUS
Ha.
HEIGHT & WEIGHT
5'10 - 135 lb.
ZODIAC
Libra
FAMILY MEMBERS
Ryuunosuke Kuriyama - Father (Cardiothoracic Surgeon)
Naoko Kuriyama - Mother (Anesthesiologist)
Naoya Kuriyama - Younger Brother (15)
Ren & Miriam Ikeda - Guardians
EDUCATION
Senior at King's Preparatory (Bonnaire)
JOB
Practice, practice, practice...
and sometimes I watch the
kids
of my host family when they need the help.
PETS
I've never even had a pet to call my own...unless you count the fish in Ren's koi pond.
TATTOOS/PIERCINGS/SCARS
Piercings - Anti-Monroe
Tattoos - Right. Keeping that a secret to avoid "shaming" my family.
CLOTHING STYLE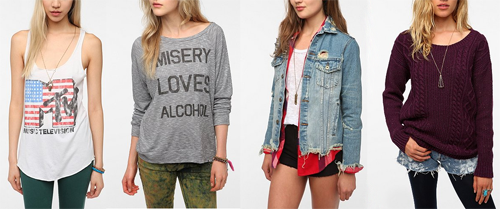 PERSONALITY
Shyness disguised as venomous sarcasm. Observant. Blunt...sometimes beyond necessity. Beautiful weirdos R' Us. As unsure and self-critical as the normal teenager.
INTERESTS
Fashion, Music, Violin & Cello pieces, Paul Dateh, Miri Ben Ari, Charly & Margeaux, Vintage shit, Poetry, Dark Humor, the Macabre, Edgar Allen Poe, Jhene Aiko
RANDOM FACT(S)
My favorite book is
Catcher in the Rye
I only speak in Japanese when I'm talking to my family...or when I'm insulting you to your face.
Started playing the violin at four years old...which by my family's standards makes me a "late-bloomer".
Last fall, my brother started his residency at Lenox Hill Hospital in Manhattan. Why do I even try?
PET PEEVES
Phonies, girls who make "duck lips" in pictures, the "shiny" people
Great.
A biography. Okay, let's just cut the crap and get right to "honesty", shall we? My parents never wanted me. Like any traditional Asian family, the perfect idea for the perfect first born child of the perfect family was a boy. A higher than "above average" intelligence, parent respecting, self sufficient, boy child to carry on the family name. Instead, my parents ended up with me. Dramatic irony, right? It wasn't any surprise that they got pregnant with my little brother three months after I was born...thus, finally getting their "perfect family". The three of them. Together. I was never apart of the equation. Never apart of anything besides the obligatory, shared last name that they had no choice but to allow me to keep. I really didn't matter too much in the scheme of things. I wasn't nearly as smart as my family, I wasn't the scientific genius-freak that my little brother is. So I became a part of the scenery. I was the daughter that they shared a home with. Played the part of parents...even in the midst of my "mediocrity". And even then, that was too much. They struggled to find something that I would be efficient in. In better words, something I wouldn't suck at. All the hobbies in the world didn't make me any less "normal"... any less accepted than I was the day I was born...
Except music. Music was the only thing that drowned out the praise over my faultless brother and helped soften the blow of how obviously easy it was for my parents and everyone around me, to ignore me. But the one thing music did was set me free. When I found violin, I didn't need my parents as much. I had the bow and the strings and that was enough. I drowned in music and it surrounded me. Eventually, because the "hobby" that my parents had prayed, in their shame, would busy me enough to keep me hidden...became a talent...became an obsession. Then I found Bonnaire, a school on a far out little island in Hawaii with enough distance between me and New York to pretend that my life there didn't exist.
An enrollment and a host family later, here I am...making beautiful, melodic perfection. My music is the only thing I know that I excel at. And I even have...friends now. Life is better here...I'm better here.